What is the Cost to Hire a Skip Bin?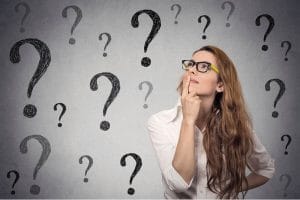 The cost to hire a skip bin depends on several factors. Typically it varies based on the type and volume of rubbish you need to dispose off. The largest factor in pricing bins is the cost of transport. This cost generally exceeds the cost of waste disposal.
So What does it cost to Hire?
At Skip Bins Brisbane bins start at low $150 for
General Waste. 
For heavy waste materials up to 2 tonne the price is $195.
 From the 2m the pricing only goes up incrementally for each additional cubic metre.
We endeavor try to match the size and style of bin to suit you needs. With such a comprehensive range of sizes we are confident that we have the right bin for you. This way you pay no more or no less than you really need to. We offer a 7 day rental period rental period which is flexible so that if you need a few days extra we will in most cases not increase the price. Our prices are inclusive of GST, delivery pickup and disposal. Refer to the Bins Sizes & Prices page for actual prices.
For some waste types a bin weight limit is in the pricing.  For loads that exceed the allowance an excess disposal fee will be added. The amount per tonne will vary depending on the nearest disposal option.
What we Offer
Our range of Skip Bins – The Handybins come in 2,3,4,5,6,7,8 & 9 Cubic metre sizes. For that small, medium to a large job, we've got you covered. The Handybin range of bins covers the home handyman through to the largest building site. We deliver Monday to Saturday, and we'll even answer the phone on Sunday so check out the range of 'Sizes and Prices'
The range of larger skip bins are the Big Bins and come in 12, 15, 20, 25 & 30 cubic metre sizes. These are suitable for large volumes of light waste or bulky waste items. The Big Bins are ideal for commercial and industrial situations. Sites that generate large amounts of waste, Such as construction and building industries, shopping centres, manufacturing and large multi-business complexes.
Need to find out more on?
Give us a call and have a chat with us to determine the most appropriate bin size for your needs. What's most important to realise is that prices quoted for each bin size are all inclusive of GST and the pick up and delivery are included. There are no hidden costs, so what you expect to pay is exactly what you end up paying.
How much does it cost to hire a skip bin? Get a Quote and Book Online 24/7 
Alternatively 'Contact Us' to discuss how we can tailor a solution for you.